The 13th Japan Tokyo International Gift & Grocery Exhibition will open tomorrow in 2018. Watch the cotton digital printing towel from W04-53.
Share
publisher

Mr.Busy
Issue Time

2018/07/03
Summary
Time: July 4-6, 2018
Venue: Tokyo Ariake Exhibition Hall, Japan
Booth No.: W04-53 waiting for you
Tokyo is the economic center of Japan, and major Japanese companies are concentrated here. Most of them are distributed in Chiyoda, Central and Minato. Tokyo, together with Yokohama in the south and Chiba area in the east, constitutes the famous Keihinye Industrial Zone in Japan. The main industries are steel, shipbuilding, machine building, chemicals, electronics, leather, motors, fibers, petroleum, publishing and precision instruments. Tokyo's financial industry and business are developed, with frequent internal and external business activities. Ginza, known as the "Heart of Tokyo", is the most prosperous business district in the area.
Just tomorrow, the 13th Tokyo International Gift & Grocery Fair is also on schedule.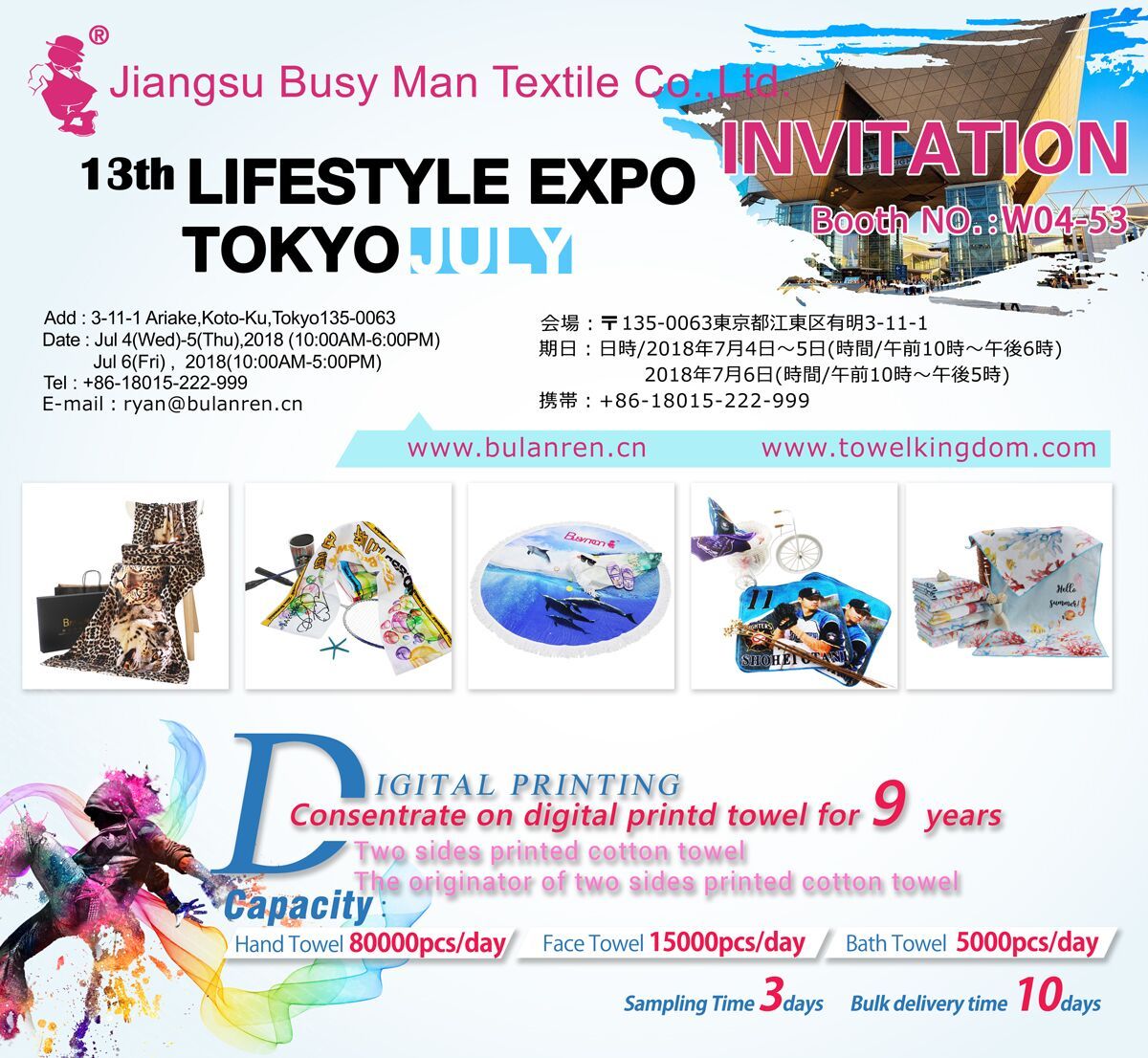 Japan's Tokyo International Gifts & Department Stores Exhibition began in two years (January and July) in 2018, and the market was laid out in advance. The exhibition hall is a large conference and exhibition center located in Chiba City, Chiba Prefecture, Japan. Japan is the world's leading gift market with 38,797 gift shops, 9,638 interior design stores, 3,096 department stores, 5,187 wholesalers and 2,213 import and export trading companies. The gift market has a large number of buyers, and its market size is still expanding with the increasing purchasing power. In particular, the imported gift and interior design class is very demanding. More than just Japan, the craze for fashion has spread widely in Asian countries. Tokyo International Gifts & Department Stores Exhibition is a great opportunity to seize the opportunity to open up the Japanese and Asian gift markets. The exhibition is expected to cover an area of ​​110,000 square meters, with more than 400 exhibitors from 2,800 Chinese exhibitors; the number of on-site visitors can reach 96,000.
The organizers will also hold various activities to enhance the interaction between buyers and exhibitors, such as the matching activities between exhibitors and buyers, and organizing various special forum events, which are of great significance for you to understand and develop the Japanese market.
This time, we are Busyman in China, but we went to this Tokyo exhibition.
At the scene we brought a beautiful 4k cotton digital printing towel
Brought the industry's first double-sided printing...
We hope that we can use our beautiful products to get the visitors of the exhibition.
Japan Exhibition has always been the most exhibition we have visited, and we have met many friends here.
Let's discuss together, make progress together, and do better together.
This exhibition is also welcome everyone to come, we are waiting for you at W04-53
Exhibition time: July 4-6, 2018 (autumn)
Name of the pavilion: Tokyo Akashi Exhibition Hall (Autumn)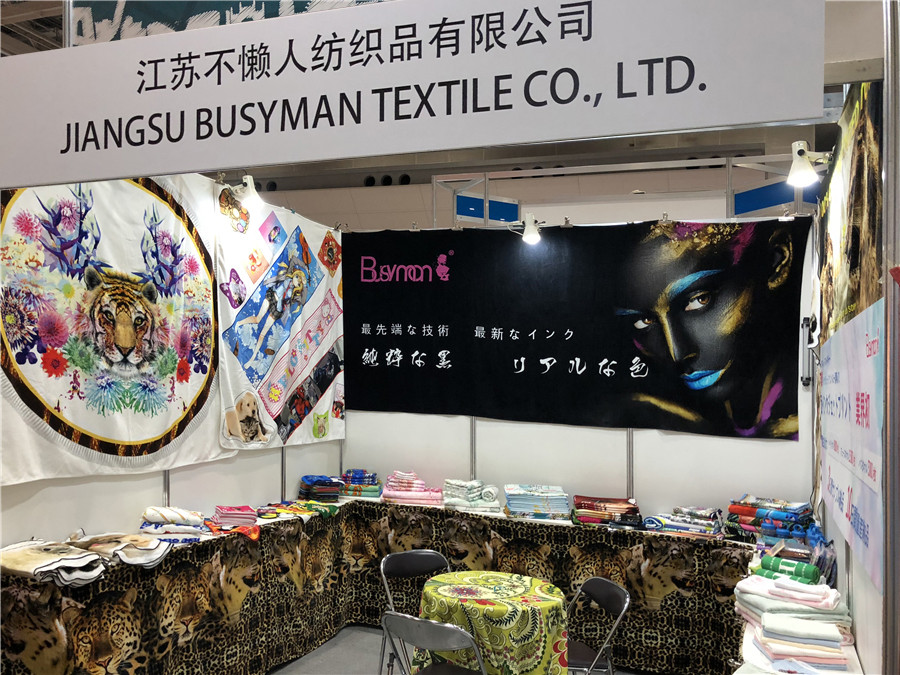 Time: July 4-6, 2018
Venue: Tokyo Ariake Exhibition Hall, Japan
Booth No.: W04-53 waiting for you