During the World Cup this product should be standard
Share
publisher

Mr.Busy
Issue Time

2018/06/14
Summary
call:0513-84186888, 0513-84523388
Today the world will be formally launched in Russia. First of all, it will give you a simple and popular knowledge of pseudo-fans.
1. In 2018 6.14-7.15, the 21st World Cup was held in 12 stadiums in 11 cities in Russia. Attention was paid to Russia, not to Brazil.
2. This World Cup was held for the first time in Russia and was also held for the first time in Eastern Europe.
3. The mascot of the Russian World Cup is Zabikaka. The wolf of the Siberian Plain is used as a cartoon character, which means "scorer". It is not a wolf.
4. The ball for this competition, named "TV Star", is not sponsored by the TV station.
5. In this World Cup, there is no Chinese team
6, no Italy team, no Netherlands team
7, no Arsenal club
8, no Beckham
9. No Brazilian players such as Bailey Ronaldo Rondiniocaca
......
Of course, the beginning of the World Cup in Russia, how can we reduce our products.
Digital printing World Cup customized models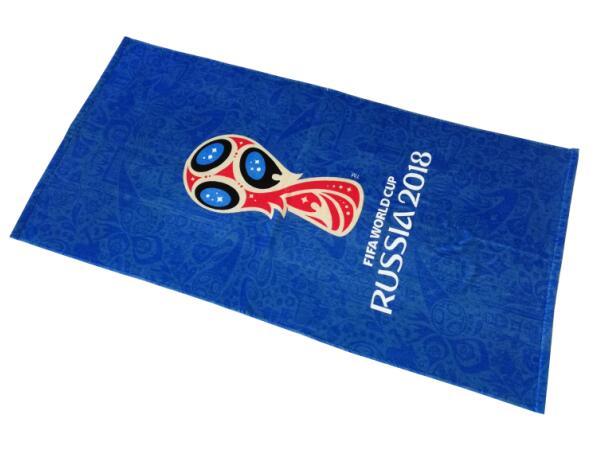 Perfect quality, high quality workmanship
Wanted direct calls:
0513-84186888, 0513-84523388
The above is During the World Cup this product should be standard.editor introduced to everyone .If you want to know more about digital printing towel related content , please pay attention to Jiangsu Busyman Textile Co., Ltd.http://www.towelkingdom.com/