What's the origin of Towel Day?
Share
From

wikipedia.org
publisher

Mary
Issue Time

Jul 31,2017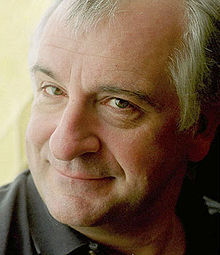 Douglas Adams, best known as the author of the Hitchhiker's Guide to the Galaxy, died of a heart attack at age 49 on 11 May 2001. He was cremated in Santa Barbara (USA) and his ashes are buried in London (UK), where a Service of Celebration was held.
His fans wanted to organize some kind of wake in his honor. After its initial success it became an annual event.
Extract from the proposal posted in the "Binary Freedom" forum by D Clyde Williamson, on Monday May 14, 2001 06:00am PDT:
Douglas Adams will be missed by his fans worldwide. So that all his fans everywhere can pay tribute to this genius, I propose that two weeks after his passing (May 25, 2001) be marked as "Towel Day". All Douglas Adams fans are encouraged to carry a towel with them for the day.
Make sure that the towel is conspicous- use it as a talking point to encourage those who have never read the Hitchhiker's Guide to go pick up a copy. Wrap it around your head, use it as a weapon, soak it in nutrients- whatever you want!